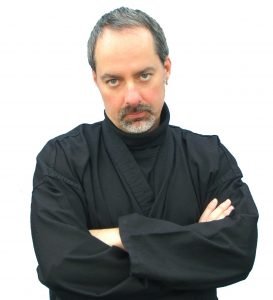 The World Jeet Kune Do Federation was born of the idea to bring the authentic teachings of Bruce Lee to the public in a way that was unprecedented. The way we envisioned was on a massive scale where no one was excluded, more teachers were trained, and real JKD would be available in every corner of the world. To make this possible boundaries had to be broken, technology had to be developed, and prejudice and ignorance had to be disbursed.
When JKD was developed Bruce Lee had to break down many barriers just to be able to teach at his schools.
For us to take the lead in a martial art system that was taken over since the death of Bruce Lee by infighting between instructors and students would certainly be a painful and daunting task to overcome.
Our founder Sifu (teacher) Carter Hargrave felt that since he had been given so much from Lee's teachings that he would spearhead the effort to do the seemingly impossible, bring authentic original JKD to general public on a global scale, and at the same time try to "be like water" and spread calm and understanding in the arts teachers and students.
"Jeet Kune Do should be the most popular martial art in the world, and we will continue to strive to make real original Jeet Kune Do just that"
(WJKDF President Carter Hargrave)
Hargrave received multiple martial arts system training from instructors located throughout the United States, and currently holds black belts in seven styles.
In 1993 he received the Instructor of the Year award for his teaching in the art of Jeet Kune Do, the style founded by Bruce Lee, and was also inducted into the Martial Arts Hall of Fame. In 1995 Hargrave was the youngest person to be promoted Professor of martial arts, and he received the Instructor of the Year award for his teaching in Karate.
In 1996 he received the award for Best Martial Arts School in the United States, and for this auspicious achievement was recognized by U.S. Congress, the United States Senate, and the Governor of Oklahoma.
Hargrave holds instructor / black belt level rankings in Kempo Karate, Kung Fu, Goshin Jutsu, Jeet Kune Do, Ju Jitsu, Tae Kwon Do, and Escrima.
He is the author of three martial arts books, two on Japanese Kempo Karate. The other being international best selling "The Original Jeet Kune Do Training Manual", which contains Bruce Lee's exclusive Bruce Lee JKD techniques from his Oakland and Los Angeles schools.
Hargrave is the founder of the style known as American Combat kempo which he introduced worldwide in 1992, and in 2000 was presented the International Founders Award by Dr. E.A. Moore (President of the World Martial Arts hall of Fame) for the combative defense system. This system was used as the basis for the combat system by the United States Marines training in 2000.
Hargrave has been inducted into numerous martial arts hall of fame's and was Grandmaster of the Year in the United States Martial Arts Hall of Fame.
The late G W Dill Presenting Professor Hargrave with Outstanding Jeet Kune Do Instructor of the Year Award Just before Hargrave resigned from Bil association to form a non political positive organization.
Martial Arts Resume:
Authored Original Jeet Kune Do Training Manual
Second Generation Jeet Kune Do Instructor

Certified JKD Instructor 1992, Jeet Kune Do Association

Authored Combat Martial Arts Kempo Karate Manual 1993

Instructor of the Year JKD, World Martial Arts Hall of Fame, Presented by G. W. Dill and Jeet Kune Do Association

Certified JKD Instructor FJKD Association 1993

Certified Black Belt Tae Kwon Do 1993

Certified Black Belt Bushido Kempo, Promoted by G.W. Dill

Certified Black Belt Ju Jitsu, Promoted Dr. Farenelli

Certified National College of Martial Arts, Instructor JKD, Black Belt Bushido Kempo,

Black Belt Aiki Jitsu, Certified Lou Angel and G. W. Dill

Executive Director World Jeet Kune Do Federation 1992

Executive Director American Combat Kempo Association 1992

instructor Headmaster Juko Kai Kokusai Remnei 1994

Certified 3rd Dan Black Belt Goshin Jutsu

Combat Martial Arts system featured on local newscasts. 1995

Awarded Karate Instructor of the Year, Inducted Martial Arts Hall of Fame 1995

Certified Shihan 5th Dan Kempo World Certified Instructor, Promoted by Dr. E. A
Moore, Prof. Thomas Burdine, Prof. John Willaims, Prof. Ed Gross, Prof. Ray Gunther, Prof. Pelligrini.

Certified Professor of Martial Arts 1995

Appointed Executive Director World Martial Arts Hall of Fame Board Member 1995

Appointed Director United Kung Fu Federation of North America 1995

Certified Professor 7th Dan Kempo Ryu Karate.

Certified Professor 7th Dan Combat Kempo Karate, American Kenpo Bu-Jutsu Karate

Awarded best martial art school in the U. S. Recognized by U. S Congress and US
Senate.1996

Certified Hanshi 8th Dan Kempo Ryu Karate, 2000

Released Top Selling Original JKD Training and Ranking Video Series.

Certified Soke Head Founder of a new Martial Art Style. Father of Combat Martial Arts. 2000 Certified by World Martial Arts Hall of Fame Sokeship Council, Board of

Certified Sifu Kung Fu 4th Degree Black Sash
Certified 4th Dan Black Belt Aiki Jutsu

Certified 10th Dan Combat Martial Arts Kempo

Released American Combat kempo Training and Ranking Videos

Director World Kempo Association.

JKD Division Director World Budo Alliance

Certified Master Instructor Romania JKD Association

Inducted United States Martial Arts Association Hall of Fame 2001

Grandmaster of the Year United States Martial Arts Association. 2001

World Budo Alliance Grading Board Chairman

World Soke Council Member

Developed system adapted for training United States Marines

Member Hawaii Martial Arts International Society.

Member World Filipino Martial Arts Association

Certified 8th Dan Ju Jitsu

Member of many martial arts associations, federations, and organizations.